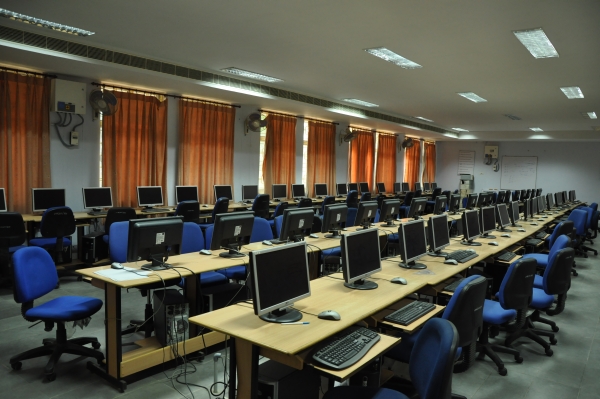 Computing Infrastructure
The College has 15 state-of-the-art computer labs, equipped with the best software and hardware. Labs are equipped with the latest IBM/HP/Apple servers. High speed (~120 Mbps) internet access is available on the campus.
The quality of the computer and network infrastructure is such that the college regularly hosts online examinations for all colleges in the area/city for various companies as part of their recruitment process. The college was also the only college in Telangana area chosen to host the inaugural Smart India Hackathon.
All faculty have PCs / laptops with internet access. All Professors are provided with high end laptops with laser printer/scanners for their use. Students are provided internet access as appropriate to help them further their knowledge.
Equipment is regularly upgraded, with the previous equipment being donated to local schools etc.